Share This Guide
When buying air conditioners, you may come across the name Mr. Cool. One of the major reasons behind their reputation is that they're DIY-friendly. But there have been many discussions about where the products are from.
So, you may be wondering, is MRCOOL made in china?
MRCOOL is indeed made in China. But its headquarter is in Hickory, Kentucky, USA. But like most other brands, they manufacture their products in China. Well, most of them, at the very least. But recently, they've started local production because of high import taxes. It improved distribution and QC.
Why Does MRCOOL Manufacture Products in China?
It's quite common to have skepticism about Chinese products. China is super famous for manufacturing many industrial products.
But they're also notorious for producing cheap products that get ruined after a few years. This is why some HVAC forums ask about the product source.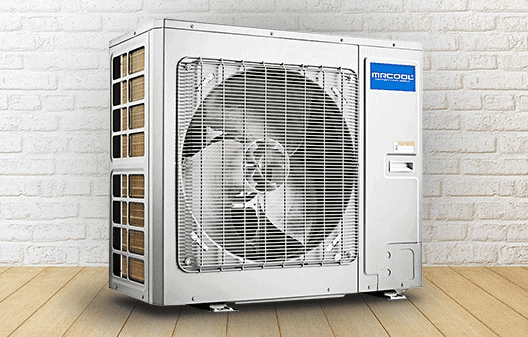 This is just general curiosity that you often see in these forums. For example, many people wonder whether an HVAC job is stressful to work or not.
But MRCOOL has made a solid reputation over the years. One key factor that sets MRCOOL apart is that they sell DIY products. You can do MRCOOL AC installation, but it requires some HVAC knowledge.
Anyways, let's talk about the MRCOOL products being produced in China. You may often wonder, does MRCOOL make products in China?
Yes, MRCOOL makes most of its products in China. After that, they import those pieces of equipment and reassemble them in the USA. The reason behind this decision is the cheap labor cost and cheap material fees. These costs can make a lot of difference when combined together.
So, now that we learned that MRCOOL is majorly manufactured in China, we wonder:
Is Mrcool any good?
Without any doubt, MrCool is an exceptional brand with an industry-leading line of products. Their products are highly regarded in the US and also in other European nations. They make high-end HVAC products and is one of the leading companies of the industry.
But that's not everything. There's another factor that matters a lot, and it's shipment cost. There's a lot of import tax to pay for the company.
Recently because of the pandemic, it has become harder to get products. That's why MRCOOL has started local production.
Like most companies, MRCOOL has two manufacturing factories; one in China and one in the USA. If you've bought any MRCOOL product recently, it has probably been made in the USA.
MRCOOL Products Manufactured In China: An Overview
Regarding heating or ventilation, MRCOOL has some variety in its products. Besides that, they also have some great systems for air conditioning.
In all categories, their products vary and it helps customers with different needs. For example, there's a lot of difference between 3, 3.5, and 4-ton air conditioners.
We've discussed some of the products that are made in China. This will help you understand this matter better.
Here's what you're looking for:
Ductless Mini-Split:
Ductless mini-splits are an efficient method to provide cooling in your house. Luckily, MRCOOL has some great systems in this product category.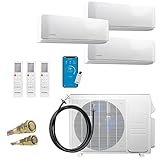 36k BTU 21.5 SEER Multi-Zone MrCool DIY 3 Zone Ductless Heat Pump Split System 4th Generation – 9k+9k+18k
DUCTLESS SPLIT AC/HEATING SYSTEM – MrCool DIY mini split ac/heating system now comes in 3 zones and is part of the 4th generation series. The wall mount AC unit is aesthetically pleasing.
LATEST HEAT PUMP TECHNOLOGY – The ac mini split system air conditioner comes with a ductless heat pump that features the latest in heat pump technology. It's capable of producing up to an impressive high-efficiency SEER rating.
MULTI-ZONE HEATING AND COOLING – Our 3-zone DIY multi-zone ductless mini split system heating and cooling allows you to heat and cool up 3 rooms at a time. It can even heat when the temperature drops to -13°F. Multi-zone technology gives you flexibility.
EASY DIY INSTALLATION – It's a DIY ductless mini split ac/heating system. It comes equipped with Quick Connect line sets, so the line set can be connected to the AC condenser using only wrenches. You don't need a certified technician.
WIFI ENABLED – Use the app to control your ductless mini split ac/heating system air conditioning unit from anywhere. This unit is compatible with Alexa and Google Assistant and can be controlled by your Apple or Android smartphone through the use of the SmartHVAC app.
Like other brand units, these units can be mounted on the floor, wall, or ceiling. These units also come with a compressor unit mounted outside. 
Olympus Energy Star is one of the most sold products of the MRCOOL. It comes with all MRCOOL AC accessories. Other than that, there's also Olympus Multi-Zone which is quite famous.
But the main attraction in this product category is DIY products. MRCOOL has both Energy Star and Multi-Zone products available in the DIY version.
Unpacking and setting up these MRCOOL AC components are super easy. They're super beginner-friendly. Installing MRCOOL AC components are also easy and can be done by anyone.
You can easily find these products in different online marketplaces. They're always available and relatively affordable for everyone. 
Ductless mini-splits are also easy to repair and can be done by yourself. 
Central Systems:
Unlike ductless mini-splits, MRCOOL has multiple products in its central system category. This category includes AC condensers, furnaces, evaporator coils, etc. Popular units are:
If you're looking for some strong and durable AC condensers, MRCOOL got you covered. MRCOOL AC condensers are cheaper and offer a solid warranty period.
That's not all of it. MRCOOL also provides heat pump condensers at an alluring price. This eliminates the necessity of a furnace.
If you think heat pump condensers aren't for you, that's alright. For the people that own an AC already, a furnace is a better option.
Like every other product, MRCOOL furnaces are also made in China. Furnaces are a great way to keep your house warm in cold weather.
MRCOOL also provides you with a full 10-year warranty for furnace parts. When combined with a cheap price tag, it's a great product to own.
Besides furnaces and condensers, MRCOOL sells evaporator coils and air handlers. Like other products, these also come with a long-time warranty.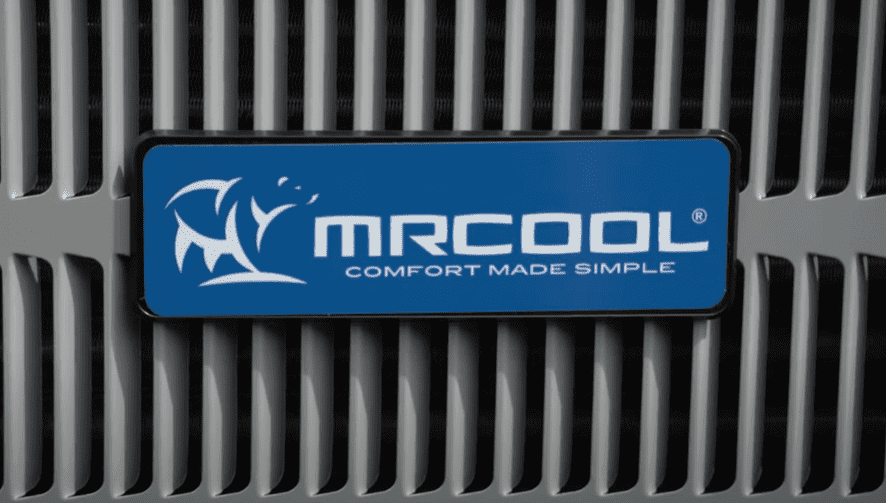 If you're a new homeowner, you won't return empty-handed from MRCOOL. They sell compact HVAC systems that are easy to install. 
Frequently Asked Questions (FAQs)
How Many Watts Does a MrCool Mini-split Use?
An MRCOOL mini-split has an average wattage of 288 to 1480 watts per hour. This is impressive considering the other brands. Usually, electric heaters and air conditioners consume a lot of energy. But that's not the reality anymore. With MRCOOL, it has become a lot more energy-efficient. 
What Compressor Does MRCOOL Use?
Unlike other brands, MRCOOL uses DC motors and an inverter compressor. Both of them help you achieve the desired temperature with a low energy cost. And it's all thanks to MRCOOL's DC inverter technology. Likewise, air conditioners and electric heaters also have a DC motor for energy efficiency. 
How Long Does MrCool Mini-split last?
MRCOOL mini-splits can easily last up to 15 years without any problem. Some of them have a SEER rating of 22. They're also better in cooling efficiency; 10% higher compared to others. These mini-splits also have a high HSPF rating. 
Should I Run My Mini-split 24/7?
Yes, you can run your mini-split 24/7. In fact, mini-splits are meant to run continuously. They consume less energy and even lesser when running for multiple hours. By running them continuously, you can easily keep your home cool without using too much electricity. They can be kept running 24/7. 
Final Thoughts
That was everything on is MRCOOL made in China. We hope this discussion has helped you understand MRCOOL products and introduced them to you.
If you plan to buy appliances, ask an HVAC technician for expert advice. You can also contact MRCOOL themselves and explain your situation. They'll be happy to help you. 

HVAC tech with over 30 years of experience. Retired and doing repair work on the side around Madison County, AL.
Share This Guide