Share This Guide
The boiler market is filled with different models and brands. Among the finest brands, two of them are Slant/Fin and Weil McLain.
Both of these brands offer top-tier products; accordingly, people get confused when choosing between them. 
So, which one should you choose between Slant/Fin vs. Weil McLain boilers? 
If you want higher efficiency and better build quality, the Weil McLain boilers are better than Slant/Fin While Weil McLain boiler does deliver these features, they are costly. On the contrary, pick Slant/Fin boilers if you want greater life expectancy. They are also cheaper than Weil McLain boilers! 
Keep reading for a more thorough comparison of these boiler brands-
Slant/Fin Vs. Weil McLain Boilers: a Quick Overview
Below is a brief comparison of these two boilers, have a glance. 
| | | |
| --- | --- | --- |
| Differentiating Factors | Slant/Fin Boilers | Weil McLain Boilers |
| Efficiency | 82.2% | 91.9% |
| Fired by | Oil/Gas | Oil/Gas/Combined |
| Life expectancy | 30+ years | 15+ years |
| Build Quality | Less | More |
| Price | Starts from $2,285 | Starts from $3,800 |
Now that you've got a good overview, you're ready for an information-filled discussion! I have prepared all the necessary information regarding these boilers; give it a read!
Slant/Fin Vs. Weil McLain Boilers: Elaborated Comparison
Life Expectancy
Spending on appliances like boilers can consume a good part of your expense. Knowing the longevity of your boiler is critical.
Life expectancy for the Slant/Fin is almost 30+ years, applicable for all models. That is a phenomenal life expectancy because most boilers have 10 to 15 years of lifespan.
On the flip side, how long do Weil McLain boilers last?
Well, their life expectancy is 15 or more years. They can last for a long time if you take care of them well. However, compared to the Slant/Fin, it's quite a short life expectancy! If you calculate, you're getting half of the life expectancy of the Slant/Fin. 
Winner: Regarding life expectancy category, Slant/Fin clearly wins by having the greater life expectancy! Here are the most popular Slant/Fin Boilers:
Bestseller No. 1
Bestseller No. 2
Bestseller No. 3
Efficiency:
The efficiency of the boilers can really make a huge difference in the long run. If it's a low-efficiency boiler, you'll need to know your furnace blower motor size requirements and upgrade them more often.
On the contrary, high-efficiency boilers do not use indoor air for combustion flames.
The Weil McLain boiler has an efficiency rate of 91.9%, which is a really good rate for boilers. Such high-efficiency boilers are good for the HVAC, while low-efficiency boilers are bad for the HVAC. 
The Slant/Fin boiler efficiency is 82.2%. This amount of efficiency is decent. Most of the high-end boilers have 80%+ efficiency rates.
However, when compared to the Weil McLane boiler efficiency, it's pretty low.
As you know, a boiler's efficiency drops with usage in terms of years. For instance, a 20-year-old boiler will be 75% efficient. And 10-15-year-old boilers will have an efficiency rate of 80-85%.
Some other things you can do to increase efficiency is to improve the heating pipelines. Different heating pipelines have different effects on the radiators or boilers. 
Winner: In the efficiency section, the winner is the Weil McLain boiler for having greater efficiency! Here are some popular Weil McLain boilers: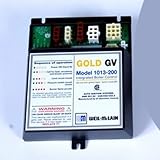 Material:
Slant/Fin boilers use materials such as cast iron. The cast iron production shows that Slant/Fin boilers are in the market for a long time. By using cast iron, Slant/Fin increases the life expectancy of their boilers.
Similar to the Slant/Fin boilers, the Weil McLain boilers use the same manufacturing materials. However, Weil McLain boilers are mostly made of stainless steel.
As a result, they are more robust and well-built when compared to the Slant/Fin boilers.
Winner: From the production perspective, Weil McLain wins the round for providing an overall better quality!
Cost:
Buying anything will eventually depend on how many bucks you're willing to pay. So it's better to know the price beforehand.
Slant/Fin boilers are quite cheap compared to the Weil McLain boilers. These boilers start from $2,285. Of course, there are countless models and BTU capabilities. 
However, the base price of Slant/Fin models is lower than usual!
Now you may be wondering, how much does a Weil McLain boiler cost?
The answer is, that the costs of these boilers start from 3800$. The cost mainly depends on the BTU of the boiler.
The higher the BTU of an appliance, the higher the price.
Winner: So for the pricing of these boilers, Slant/Fin wins because it offers cheaper options!
Slant/Fin Vs Weil McLain Boilers: Which One Should You Choose?
If you're looking for a boiler of good build quality, and high efficiency, pick Weil McLain. These boilers offer well-built and decent-performing boilers.
However, these boilers cost much more than the Slant/Fin boilers.
On the other hand, if you want more life expectancy and cheaper options, pick Slant/Fin. Slant/Fin boilers last more than the Weil Mclane boilers at a reasonable price. 
Here's someone who has used Slant/Fin products for 23 years!
Still, you will be sacrificing build quality by a bit. Also, the efficiency of these boilers is average.
Frequently Asked Questions (FAQs)
How do you reset a Slant/Fin boiler?
To reset a Slant/Fin boiler, you must press the 'test settings' button. You can find this button on top of the control. The requirements of the reset follow the CSD-1 code requirements. It's important that an HVAC professional reviews the system before restarting it. 
What are hydronic baseboard heaters?
Hydronic baseboard heaters heat the liquid of a unit. The liquid can range from any water or oil substance. It must be sealed in a container for the baseboard to warm it up. Radiators have the same application as baseboards. However, baseboards are much smaller than radiators. 
Is hydronic heating energy efficient?
Yes, hydronic heating energy is quite efficient! This efficiencies main contributor is the process of this heating. Hydronic heating can heat up 2+ pipe systems from the boiler. So it can heat multiple pipe systems at the same time! These heaters use 70% less energy.
Final Say
You've concluded this article. Hopefully, now you know the suitable choice between Slant/Fin vs Weil McLain boilers.
Always contact someone professional or qualified when you encounter any problems with a boiler. It is highly recommended!
Wishing you all the very best!

HVAC tech with over 30 years of experience. Retired and doing repair work on the side around Madison County, AL.
Share This Guide