Mary's Gone Crackers
Mary's Gone Crackers is proud to offer the tastiest organic, gluten-free, and non-GMO crackers on the market since 2004, proving that gluten-free does not mean have to mean taste-free! Available in 14 varieties, Mary's is designed to fuel active and health-conscious lifestyles with delicious, nutritious, allergen-friendly snacks. Every bite offers hearty whole grains rich in plant-based protein. You can eat them right out of the box or get creative with your favorite toppings to build your own taste bud adventure!
Pickle Juice
Pickle Juice is the only product on the market scientifically proven to stop muscle cramps, prevent dehydration and aid in recovery. Pickle Juice uses a proprietary grain and blend of vinegar that blocks that nerve signal being sent from brain to muscle and a blend of vitamins and minerals for immediate muscle recovery. Whether you are missing something from your diet, exhausted from exercise, or dealing with poor circulation, Pickle Juice can provide a source of relief.
Heat Holders
Heat Holders, who are the creators of the world's warmest socks! Perfect for the upcoming Fall and Winter no outdoor adventure would be complete without Heat Holders socks. With Heat Holders®, you can give the perfect gift of warmth! Heat Holders® socks make for the perfect pairing for all of your outdoor needs. Buy them for yourself or give them as a gift, once you try them you'll be sure to fall in love. Internationally recognized as the world's warmest socks, Heat Holders® socks are over 7x warmer than regular cotton socks and 3x warmer than ordinary thermal socks.
Nirvana Water
Nirvana Water – Nirvana's HMB-infused water boosts muscle performance, reduces muscle recovery time, and slows muscle degradation making it the perfect drink for anyone who prioritizes health and fitness in their lives. Even professional athletes have seen the positive effects of Nirvana, such as All-Star Kyle Lowry of the Miami Heat and Larry Ogunjobi of the Cincinnati Bengals, who have signed on as ambassadors of the brand. Nirvana HMB is muscle wellness for everybody and every body. With the only patented water-soluble HMB, you'll be staying strong drinking Nirvana.
WOW Bouquet
We do one of a kind of arrangements that consists of flowers and fruits, chocolate-covered strawberries, and macarons that people have never seen before. Our customers are usually looking for something unique and something new and trendy no one has ever seen before to surprise their loved ones.
Shady Rays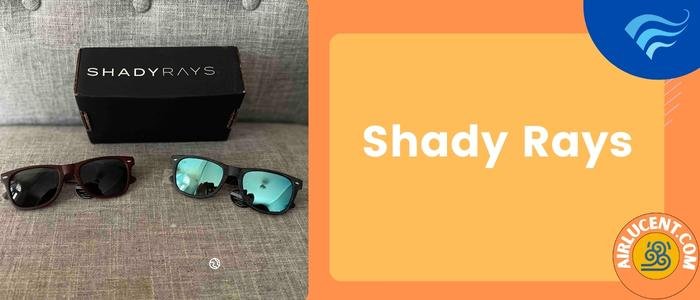 These Classic Polarized Sunglasses are their signature, ultra-premium classic sunglasses made with a sport-influenced design that offer 100% UV protection whenever you're biking, hiking, boating, or just laying out in the sun. While these sunglasses aren't for a specific outdoor purpose – such as a sporting equipment piece, outdoor game, or grill – they can be used to supplement an active, outdoor lifestyle no matter what your interests are. Their aviators are shatter-resistant, scratch-resistant, and ultra-lightweight to ensure a long life span. Plus, they go the extra mile to include lost or broken coverage, ensuring you'll always get a brand-new pair, no matter what happens.
Cooling Blanket
Enjoy a cool night's rest! Everlasting Comfort's cooling blanket absorbs body heat and reduces body temperature in under five minutes. Bamboo cotton fibers wick away moisture and feel soft on your skin with a dual-sided cooling design. Say goodbye to night sweats with a cool, breathable, and lightweight for all seasons. The dual side aspect helps keep you cool during the summer and retain warmth in the winter. Stay cool and comfortable all year long!

HVAC tech with over 30 years of experience. Retired and doing repair work on the side around Madison County, AL.